The Benefits of Working With Washington Surgi-Clinic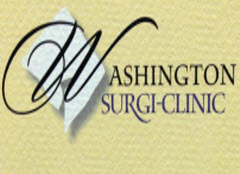 Women with unplanned pregnancies deserve medical care that addresses their physical and emotional needs during this difficult time. For over three decades, compassionate care has defined Washington Surgi-Clinic and its staff. We keenly understand the privacy and sensitivity that our patients require, which is why we strive to provide the highest level of abortion care for each individual who enters our women's clinic. We offer a comprehensive approach to abortion that helps patients decide on the right treatment option for their personal needs. In addition to our strict standards for patient safety, we afford women a secure space in which they can feel comfortable and supported through their procedure. If you are currently facing an unexpected pregnancy, Washington Surgi-Clinic can help.
No matter your financial constraints, Washington Surgi-Clinic can see to it that you receive the care you need. Call (202) 659-9403 to schedule a consultation at our abortion clinic . We also offer gynecology services to Maryland and Virginia residents.