Steps to Take After an Unplanned Pregnancy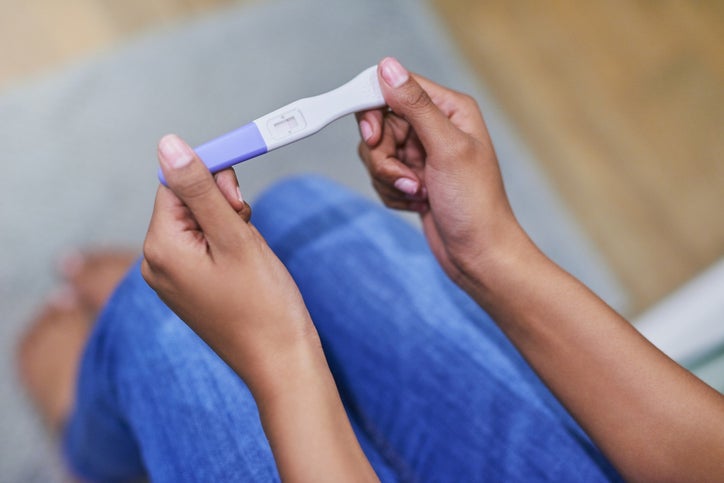 Life often takes unexpected twists and turns. No matter how careful you are about using birth control pills and condoms, it's still possible to unintentionally get pregnant. An unplanned pregnancy brings some difficult decisions. Know that even if you have a supportive partner who wants to explore your options together, it's entirely your decision whether to continue the pregnancy or terminate it. You have the right to make decisions that affect your body. But before doing anything else, call your gynecologist and schedule an appointment. 
Call your gynecologist. 
Over-the-counter (OTC) pregnancy tests are usually accurate if they're taken at least one week after a missed period. However, you'll need a lab test to confirm the pregnancy. This is why you should call your gynecologist before doing anything else. It's possible that you have a false positive result from the OTC test. If the lab test does confirm that you're pregnant, the gynecologist can estimate how far along your pregnancy is. 
Take prenatal vitamins.  
Most women need a little time to decide whether to continue the pregnancy or get an abortion. Even if you're leaning toward pregnancy termination, it's a good idea to start taking prenatal vitamins right away. If you do change your mind and continue with the pregnancy, the folic acid in the prenatal vitamins will be crucial for preventing neural tube birth defects. And if you do choose to terminate it, your overall health will still benefit from taking the multivitamin. 
Consider your options. 
Don't hesitate to discuss your feelings about the pregnancy with your gynecologist. It's perfectly alright if you aren't sure yet what you want to do. No ethical healthcare professional will ever pressure you toward one decision or the other. However, your gynecologist will give you the medical guidance you need to make an informed decision that's right for you. The doctor can also tell you how long you have to make a decision. For instance, if you decide to have a medical abortion, you'll need to have it within six weeks by menstrual age. If you opt for a surgical abortion, you have until 26 weeks of pregnancy to decide. 
Washington Surgi-Clinic treats a limited number of patients each day because it's our top priority to provide unsurpassed, individualized care and education. Our gynecologists in Washington D.C. can help you learn about your options for pregnancy termination, but ultimately, the decision is yours to make. For respectful and compassionate women's healthcare, call (202) 659-9403.