Pap smears are performed during gynecological exams to screen for cervical cancer. The test involves using a brush to take a small sample of cervical cell that are then examined under a microscope to determine if there are any abnormal cellular changes. It is a very quick procedure and generally painless, though many women report feeling a little bit of pressure or cramping during and immediately after the test.

There aren't any particular preparations you need to make to have a Pap smear, though some women prefer to schedule the exam for a time at which they are not menstruating. It can also be helpful to ask your gynecologist to explain the procedure to you in advance so you know exactly what to expect.
Pap smears are an important part of the comprehensive gynecology services we provide at Washington Surgi-Clinic. Make an appointment with a gynecologist in Washington, D.C. today by calling (202) 659-9403.
If you undergo STD testing and find out you are positive for an STD, talking to your sexual partners about your diagnosis is important. It may not always be an easy conversation to have, especially when you're also dealing with STD treatment. However, letting your partners know will protect their health.
This video offers tips for letting past and current sexual partners know you have been diagnosed with an STD. Being honest and direct and answering any questions your partner has is the typically the best approach.
For STD testing in Washington, D.C., make an appointment at the Washington Surgi-Clinic. We offer full gynecology and pregnancy termination services with a commitment to patient confidentiality. Schedule your appointment by calling (202) 659-9403.
The decision to have an abortion is a significant one that is often made after careful consideration. Unfortunately, some women have their judgment clouded by myths about abortion that persist despite ample evidence to disprove them. Don't let misinformation about pregnancy terminations impact the decisions you make. Here are the facts you need to know behind some common abortion myths.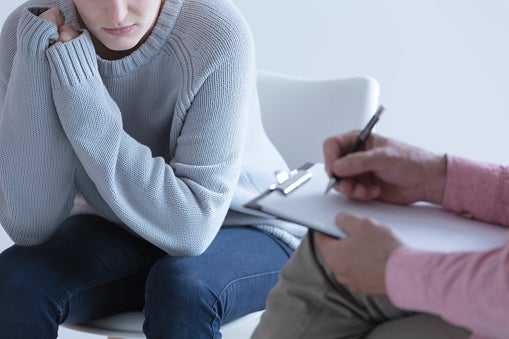 Myth: Abortion is a risky medical procedure.
No procedure is completely without risk, but abortion is a recognized as safe for the vast majority of women. The chance of having serious complications from a pregnancy termination is less than one percent. That makes it safer than the vast majority of surgeries and giving birth. When you have an abortion, your gynecologist will consider your health history and make treatment recommendations based on your specific medical needs.
Myth: Abortions are painful for the fetus.
Research indicates that fetuses are unable to feel pain until the third trimester of the pregnancy—if they are able to feel it at all before birth. Less than one percent of abortions are done during the third trimester. The other 99% happen during the first and second trimester, when fetuses are incapable of feeling pain.
Myth: You can have an abortion at any point in your pregnancy.
Abortions are legal during the first and second trimesters of pregnancy. Access to later procedures can be banned by states as long as they allow abortions when the mother's life is at risk. Women have a limited time in which they can decide to have an abortion, so access to reliable information and healthcare is important.
At Washington Surgi-Clinic, we offer first and second trimester abortions in Washington, D.C., as well as access to gynecology services, birth control, and STD testing. If you are dealing with an unwanted pregnancy and need more information about abortion, call us today at (202) 659-9403.
Yeast infections occur when an overgrowth of a type of fungus known as candidiasis occurs in the vagina. They can happen to any woman, but they are especially common in women with diabetes. If you have diabetes, it's important to make sure your gynecologist knows, so that he or she can help you manage your risk of yeast infections. Here are the facts you need to know.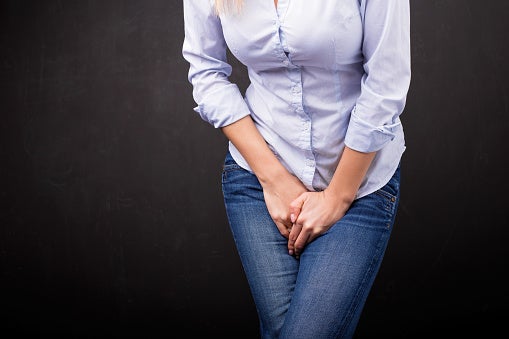 High blood sugar levels mean an increase in yeast infections.
Diabetes causes blood sugar levels to rise. In type 1 diabetes, the pancreas no longer produces insulin after it is attacked by the immune system, so that body cannot convert glucose into energy, causing blood sugar levels to increase. With type 2 diabetes, the body cannot use insulin effectively to control blood glucose, allowing blood sugar to increase. With both types of diabetes, one of the effects of excess sugar is in the blood is yeast infections. The reason for this is that sugar feeds yeast. High blood sugar levels encourage an overgrowth of yeast that can affect multiple parts of the body, including the vagina.
Recurrent yeast infections are a symptom of diabetes.
There are many different things that can cause yeast infections, including medications, some birth control methods, and being pregnant. However, if you suddenly develop severe or recurring yeast infections, your gynecologist may recommend that you be screened for diabetes. Before being diagnosed with diabetes, yeast infections are a common symptom reported by women.
There are things you can do to reduce your risk of yeast infections.
If you have diabetes, following your treatment plan to keep your blood sugar levels in a healthy range will reduce the risk of yeast infections. Avoid using vaginal sprays, douches, or scented menstrual pads and tampons. Don't sit around in wet bathing suits or workout clothes, and choose cotton underwear.
If you think you have yeast infection, make an appointment with Washington Surgi-Clinic for treatment today. For more information about yeast infection treatments in Washington, D.C., call (202) 659-9403.